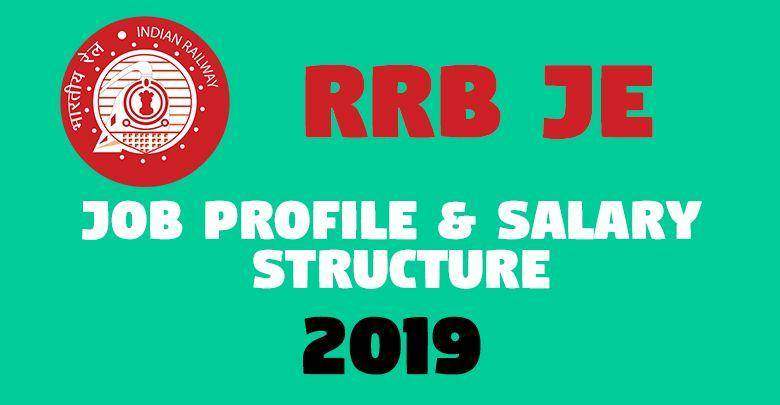 JOB PROFILE
JE work as a supervisor and are also called as the inspector of works.
He will be in charge of the construction and maintenance of Railway projects like encroachment of railway land etc.
He will be responsible for the quality of railway tracks and other equipment in their respective departments.
All works including maintenance, bridge construction etc will be under his jurisdiction.
Responsible for maintenance of safety system and electrical lines.
JE IT will be responsible for web content and technology related issues.
SCALE OF PAY
For Junior Engineer (JE), Junior Engineer (Information Technology) [JE(IT)], Depot Material Superintendant (DMS) and Chemical & Metallurgical Assistant (CMA):-Level 06 (RSRP 7th CPC Pay Matrix.) with initial pay of Rs. 35400/-, plus other allowances admissible at that time.
RRB JE SALARY STRUCTURE
LEVEL: 6
PAY BAND: 9300-34800
GRADE PAY: 4200


Cities
(Depending on
Population)
X
Cities
(50 Lakhs &
Above)
Y
Cities
(5 Lakhs
– 50 Lakhs
Z
Cities
( Below
5 Lakhs)
BASIC
35400
35400
35400
HRA (House Rent
Allowance)
24% = 8496
16%= 5664
8%= 2832
TRANSPORT
ALLOWANCE
Approx.
4000
Min.
2000
Min.
2000
DEARNESS
ALLOWANCE (9%)
3186
3186
3186
TOTAL
53,482
48,650
45,818
NPA DEDUCTION
(10%)
3,540
3,540
3,540
IN-HAND SALARY
(APPROX)
49,942
45,110
42,278
NOTE
The above in-hand salary is the approximate value and it may vary depending on the city of posting and other allowances.
DA is proposed to be at 12% that may come into effect from Jan 2019.
TRAVEL ALLOWANCE of Rs 800 per day will be given on the basis of how much you are bound to travel due to work.